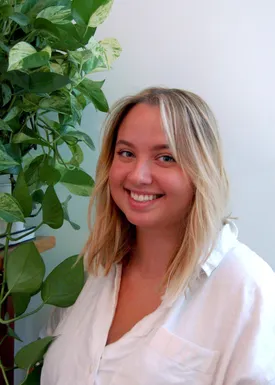 In this fast-paced world, it can often be hard to take a moment to focus on oneself. Between work, family, friends, and the pressures of society, it can be difficult to prioritize the self-care that we all know we need. What many don't realize is that in order to be there for others, we first need to be there for ourselves. Erin is passionate about helping her clients find a sense of congruence between their inner self and their outer world. By celebrating the success of simply showing up for oneself, and taking time to feel your feelings, you can better align the rest of your life with your values and goals.
Having grown up in a first-generation immigrant family, along with her educational background in international relations, Erin is constantly seeking to expand her knowledge of multicultural approaches and understanding. She is passionate about working with the LGBTQ+ community, women, and clients with culturally diverse backgrounds.

Erin approaches therapy from a person-centered foundation. She believes that each person knows themselves and their experience in the world, and requires a unique approach to therapy that works with them. From there, Erin approaches therapy from a Relational Cultural (RCT) and Psychodynamic integrative lens, believing that we are influenced by our society, relationships, and learned patterns.
Erin Cetindag is a Licensed Graduate Professional Counselor (LGPC 200001398) and a National Certified Counselor. She earned Bachelors in International Relations from American University, and a Masters of Arts in Education and Human Development with a focus in School Counseling from George Washington University. During her masters, she completed her internship hours at all three levels of public schools and also saw clients at GW's Community Counseling Clinic. While she loves working for all ages, Erin particularly loves working with teens and young adults to navigate changes and transitions in their life and identity.
Erin's pronouns: She/her/hers